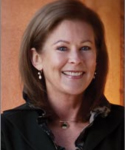 Pamela Turbeville
Chief Executive OfficerCo-Founder
Prior to joining i-calQ, Pamela Turbeville was the CEO of Navistar Financial Corporation, where she led her team in securing funds, maintaining liquidity and ensuring quality for an $8 Billion portfolio. Some of her accomplishments included two multi-year restatements and leading her organization through a successful SEC investigation. In this role, she served on the board of Navistar Financial Corporation and as Chairman of both the NFCx (Mexico) and Navistar Leasing Services Boards. Before this position, she led health & safety, security, HR, communications, public affairs and facility services for Navistar.
Ms. Turbeville has served on a number of boards including chairing the West Boca Medical Center Board, an award winning 200 bed hospital in Florida specializing in a broad array of services including specialization in Level III Neonatal care and several non-profit boards, such as: The Chicago Network, Illinois Women's Forum, Columbia College Chicago, the University of Denver Daniel's School, the Norton School at the University of Arizona and the UA Foundation.
Turbeville holds an MBA in Finance from the University of Denver, a Masters in Environmental Science from the University of Texas at Dallas and a BS from the University of Arizona. In addition, she attended the Stanford Executive Program, the Northwestern University Kellogg Director Development Program and received her certification from the National Association of Corporate Directors.